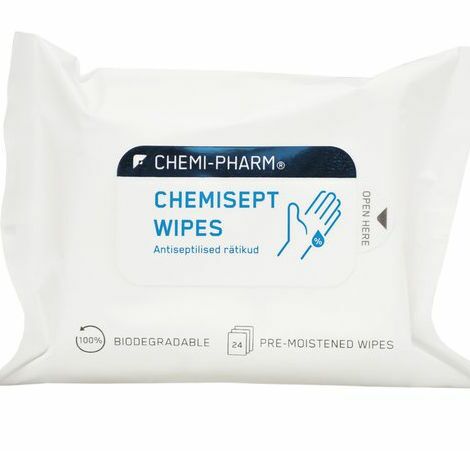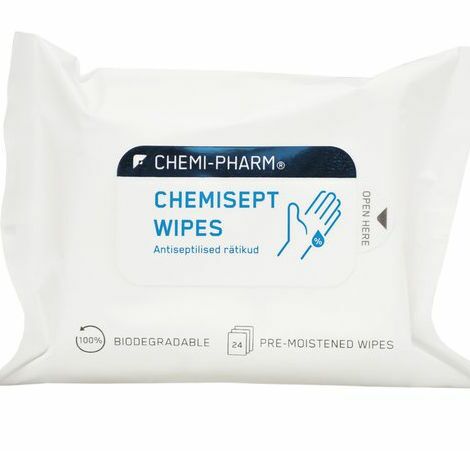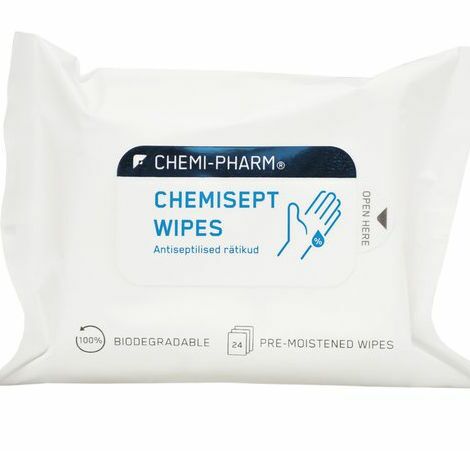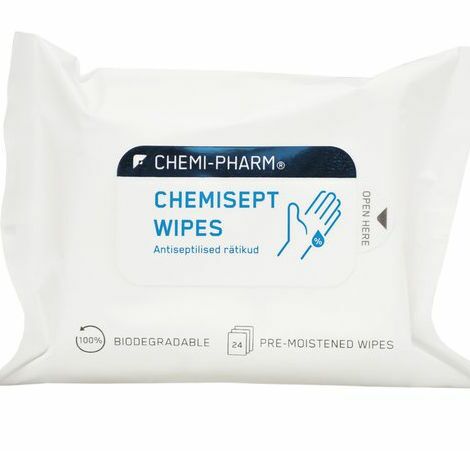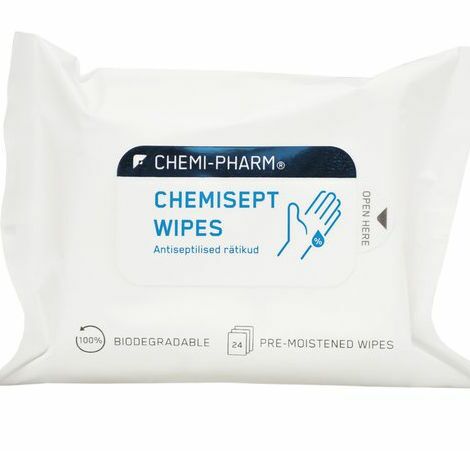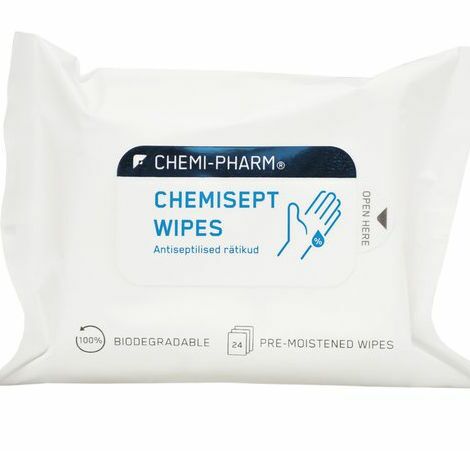 Chemi-Pharm Chemisept Wipes n24, 72%
Chemi-Pharm Chemisept Wipes n24 Hand antiseptic
Model: Chemi-Pharm Chemisept Wipes n24
EAN Code / Package Code: 4742124006433
Producer: Eesti
Pack: 24 tk
Chemi-Pharm Chemisept Wipes n24
Hand antiseptic
Open the cover and pull out a wipe up to the perforation. To tear off the wipe, support the cover with the other hand. After tearing the wipe off, close the cap immediately to avoid drying of the wipes. Wipe the surfaces, make sure that the whole area is covered with the disinfectant. The time of effect is 30 seconds.

PRECAUTIONS:

Contains biocide! Follow the instructions for use and the safety precautions of disinfectants containing alcohol.
Highly flammable liquid! Do not preserve near open fire or hot surfaces. No smoking!
In case of eye contact rinse with plenty of water and seek medical help.
Ethanol 72%, quaternary ammonium compounds 0.025%, cellulose wipes.