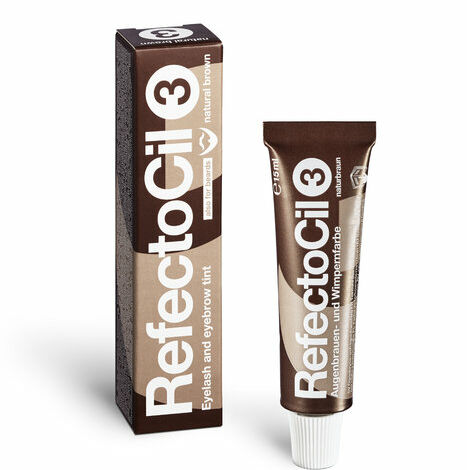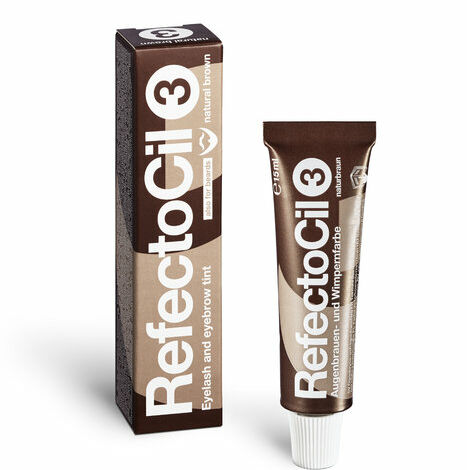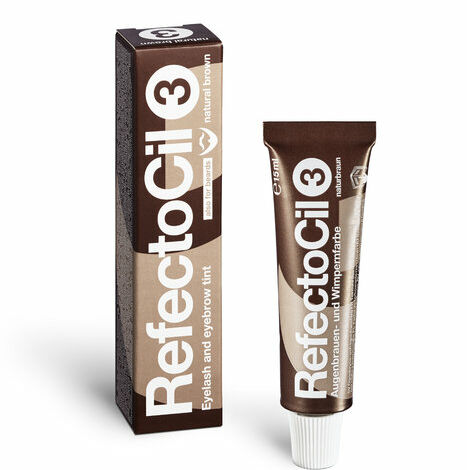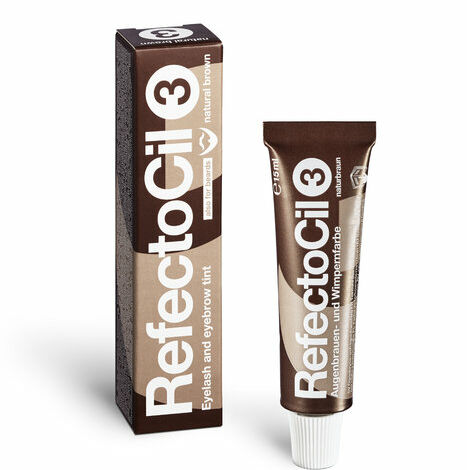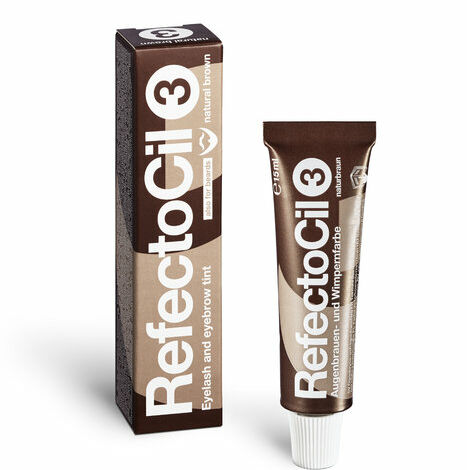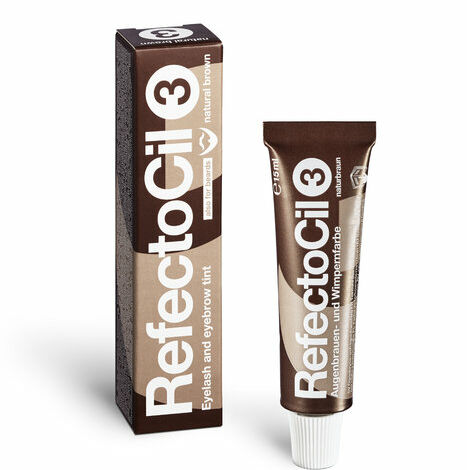 RefectoCil Natural Brown nr 3
RefectoCil Natural Brown nr 3 Natural Brown No. 3 is a strong and versatile opaque brown that creates the most natural brunette looks. Natural brown lashes and brows Mixable with all 8 RefectoCil tints Mix with light brown to create individually matching shades of brown Smudge- and waterproof Lasts 6 weeks
Model: RefectoCil Natural Brown nr 3
EAN Code / Package Code: 9003877057307 9003877262251 6182
Producer: Austria
Importer: PRO Kosmeetika OÜ
Pack: 15 ml
RefectoCil Natural Brown nr 3
Natural Brown No. 3 is a strong and versatile opaque brown that creates the most natural brunette looks.
Natural brown lashes and brows
Mixable with all 8 RefectoCil tints
Mix with light brown to create individually matching shades of brown
Smudge- and waterproof
Lasts 6 weeks
STEP 1: Preparation
Remove contact lenses.
Clean the eye-area with our oilfree, lash strengthening RefectoCil Micellar Eye Make-up Remover.
Use RefectoCil Saline Solution to remove residues and achieve optimum results.
Use RefectoCil Silicone Pads or Skin Protection Cream and Eye protection papers according to instructions.
STEP 2: Mix & Apply
Immediately before tinting mix 2cm of tint and 10 drops RefectoCil Oxidant liquid or 15-20 drops of RefectoCil Oxidant cream into a creamy paste.
Afterwards apply to brows and lashes.
STEP 3: Application time
Lashes: 10 minutes.
Brows: 5-10 minutes. The longer the application time the more intensive the result.
STEP 4: Ready!
Remove by using cotton wool pads and water.
Tips & Tricks
If RefectoCil Blonde Brow has been previously used, the application time is shortened by 1-5 minutes, with RefectoCil Eyelash Curl it's shortened to 2 minutes.
Allergy test: We recommend an allergy test (patch test) before the first application as well as after long periods without tinting.
Aqua, Cetearyl Alcohol, Toluene-2,5-Diamine, Bis-Diglyceryl-Polyacyl-Adipate-2, PEG-40 Hydrogenated Castor Oil, Sodium Cetearyl Sulfate, m-Aminophenol, Sodium Laureth Sulfate, CI 77491, 77492, CI 77499.
Total availability:
TULIKA 15 17, TALLINN, ESTONIA:
<5
TAMSAAREE TEE 116, TALLINN, ESTONIA:
0
Kalda tee 1C, Tartu:
0
Mustakivi keskus:
0
* Attention! The stock balance is informative and is constantly changing. Please note that the item may be sold out by the time you submit your order or visit our store. Also, the stock balance may not always be accurate. Please, bare in mind that the item's availability in stock does not always automatically guarantee its availability in the desired quantity.
The higher the items quantity in stock, the more likely you will be able to purchase the product in the desired quantity.
<5 - the item's quantity in stock is less than 5.
>100 - the quantity in stock is more than 100.
** All Estonia orders placed and paid for before 13:00 will be delivered the next working day!